2017 KOSBE Awards

Thursday, December 14, 2017 • 6 — 9 PM EST
Meadowview Marriott
1901 Meadowview Parkway
Kingsport, TN 37660

• Individual tickets: $85 per person
• Reserved table: $800 (8 seats)
---

2017 AWARD CATEGORIES
Locally-owned and operated franchise
New business (in business 3 years or less)
Young entrepreneur (majority owner under 40)
Woman-owned (majority owner woman)
Veteran-owned (majority owner veteran)
Gazelle (high growth—job creator)
Food excellence (independently-owned and operated, including food trucks)
Service excellence
Manufacturing/fabricating excellence
Retail excellence
Construction excellence
Impact award (must be nominated by a past winner or current contender)
---
... and here are the 2017 Contenders!
PRO Tint Kingsport – Automotive Window Tinting (Kenneth Jackson)
Beyond Engagement – Social Media Solutions (M. Valentina Escobar Gonzalez)
Shipshape Solutions — Professional Organizing (Angie Hyche)
Perserbid – Online Platform for Homeowners and Contractors (Edwin Williams)
Taylormade Barbershop – Barbershop (Micah Taylor)
Zion Marine– Commercial Diving & Marine Construction (Lori Templeton)
Faces by Ren – Makeup & Body Paint Studio (Ren Allen)
Olive Oil Divine – Gourmet Retailer (Shirley & Greg Mueller)
Me & K's — Food Truck (Melissa Gleason)
Beef 'O' Brady's – Sports Bar ( Sheree & Michael Austin)
Rowan Tree Care – Tree Care (Ed Sheffey)
Auntie Ruth's Doughnuts – Food Truck (Ruth & Roman Kauffman)
Morgan Tire Services – Tire Dealer & Repair Shop (Dale Patterson)
Petite Sweets – Bakery (Rachael Little – Holmes)
C & C Restoration– Restoration Services (Cory Martin)
Lotus Girl Towing – Towing Service (Tennille Shipley)
Fish Window Cleaning — Window Cleaning (Debbie Pencarinha)
423 Cleaning – Cleaning Service (Jeff Allen)
Storybrook Farms – Bed & Breakfast | Event Venue (Diane Vogt, Brittany Jorgenson & John Vogt)
Rae Design – Graphic Design & Marketing (Chelsie Rae Gregory)
High Rise Medical – Medical Supplies (Terry Ayers-Ryan)
Cassia's Salon & Spa - Beauty Salon (Angela Braan)
Medley Vegan & Vegetarian – Restaurant (Sam Nathan)
Flight Athletic Academy of Gymnastics Cheer & Dance – Gymnastics Center (Victoria Cunningham)
Sensational Seasonings – Food Products Supplier (Rob Batot)
Jackson Jones Construction – Contractor (Jamie Jackson)
Wilson Worley Attorneys at Law – Legal Services (Andrew T. Wampler)
Grip Outdoor Kingsport – Sports & Recreation (Craig Widner)​
---
Motivational Speakers
Fred Cooper & Rick Jennings
Founders of Kingsport Book


About the Speakers
Kingsport Book, an old school book manufacturer tracing its roots to what was once considered the largest book printing operation in the world, is turning out hardcover pieces of classic literature with gold-edged pages and stunning artwork.
The operation's leaders are CEO Fred Cooper and Chief Financial Officer Rick Jennings, who worked at the old Kingsport Press that first started producing books in 1922.
When they left Quebecor, a subsequent acquirer of the Kingsport Press plant and its Hawkins County operations, in the fall of 2002, Cooper had worked for the book plant for 25 years, while Jennings had been there 27 years. Both had risen through the ranks — Cooper on the production side and Jennings on the customer service side.
Read the full story by Kingsport Times-News ...
---
Winner Bonuses
This year, contenders have a chance to be selected to receive the following bonuses:
Professionally directed and produced 3-minute "Tell Your Story" video
New logo design or existing logo makeover
Social media assessment and strategy session
3-month Kingsport Chamber trial membership
Financial analysis
Mobile app design and development, and upload to Android or iOS
One hour of pro bono legal consulting
Full-page published magazine article with photo
One year co-working space membership
GrowthWheel® program participation and membership for one year
Facilitation of John Maxwell's Leadership Game for up to 10 employees
On-site (at your place) business planning and strategy session with KOSBE Advisory Council
New product development coaching (includes assisted use of 3-D printer)
Web site redesign
Print advertising
Radio advertising
---
Live Entertainment
JV Squad Rhythm & Blues

---
Founding Sponsors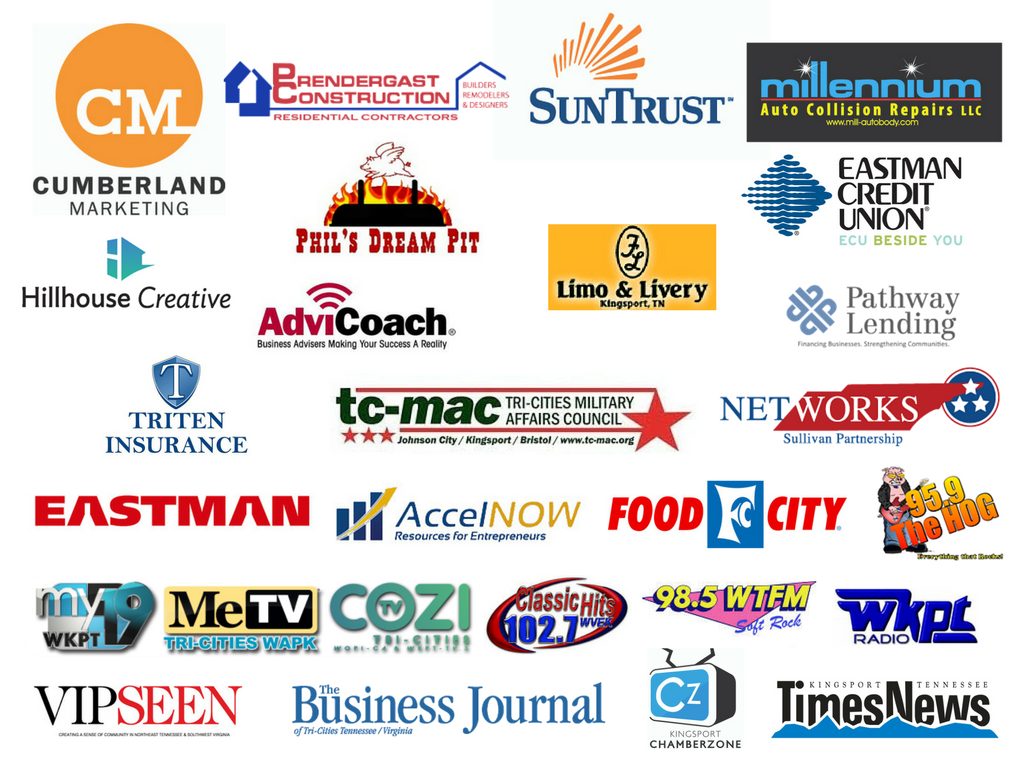 ---
New Sponsors This Year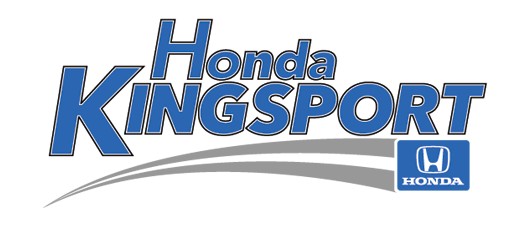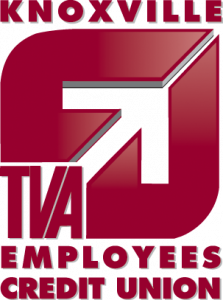 ---
Buy Tickets

Click here to purchase tickets today online. Don't wait, this event will sell out fast!