This Month
Woman-Owned Wednesday
May 17, 2017 • 5:30 PM
VIPSEEN Magazine
151 E Main St #5, Kingsport, TN 37660
This month is hosted by VIPSEEN. The mission of VIPSEEN is: Creating a Sense of Community in Northeast Tennessee & Southwest Virginia.
We look forward to networking with you.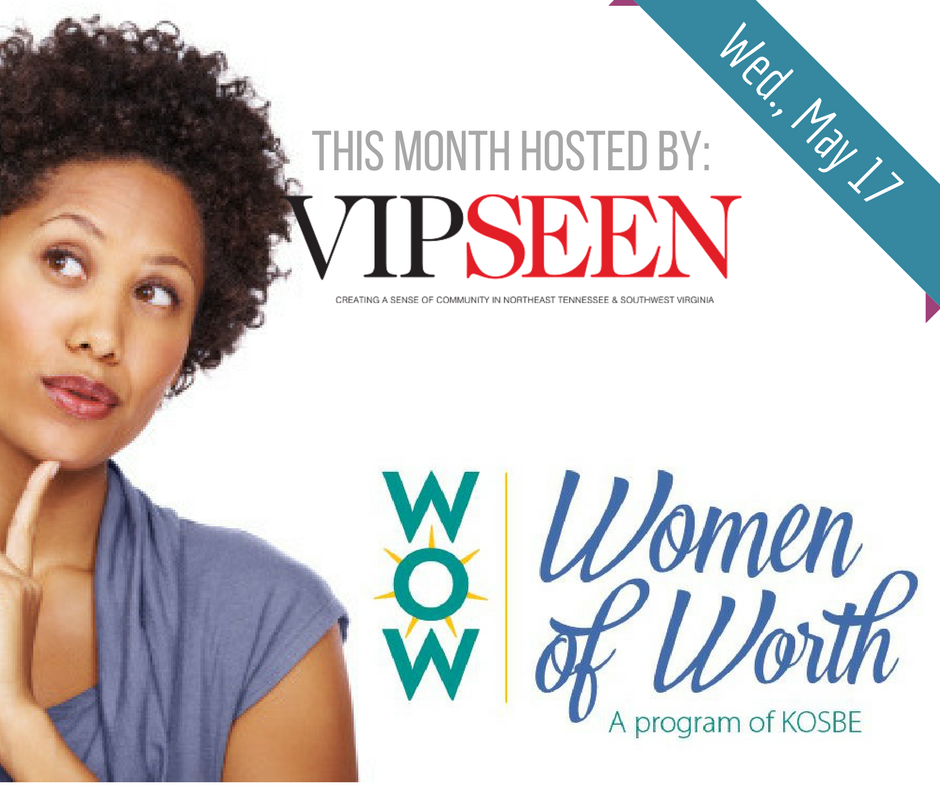 See our Calendar of Events for other events, training and activities you may be interested in, to help you grow your business.
---
Woman-Owned Business Registry
Here is our list, with links totheir websites, offemale-owned businessesto supportin the Tri-Cities area. If you own astore, restaurant, bakery, health center, yoga studio, magazine, marketing company, photography studio, e-commerce web site, consultancy, accounting business, construction-related company, or various other small enterprise, join our network and get your woman-owned business listed here.
Angela Baker, VIP SEEN Tri-Cities Magazine
​Kaye Ball, Brushstrokes N' More
Brenda Barnicki, Bellafina Chocolates
Barbara Diers, The Art of Fine Sewing
Chelsie Gregory, Rae Design
Norma Henderson, Avocado Tree
Deanna L. Irick, Pure Romance
​BJ Jolley, BJ Jolley Fitness
Mary Quinn, Arbonne
Laura Showers, SippaSanity Tea & Events
Lucinda Treadway, Lucinda Anna Fitness
Diane Vogt, Storybrook Farm B & B and Events
Sandy Willis, Reveal the Real You
Anna M. Davis, Phantom Entertainment
Mironda J. White, M.J White & Associates
Trida LaHair, Chef's Pizzeria
Angie Hyche, Shipshape Solutions
Keta Hawley, Turquoise Boutique
Meredith Sieber, The Southern Jewel
Pam Corrigan, GAAM Wealth Advisors, Inc.
​Wanda Hall, Primary Residential Mortgage, Inc.
Ren Allen, Faces by Ren
​Mary Grace Wooten, Simple Elegance Tennessee
Connie Grandelli
Pamela Salley, Kitchen Tune-Up
Margaret Hunnicut, Eat Smart Meal Prep
Amy Ketron, Chocolate Elegance
Angela Vachon, Urban Synergy
Tara Austin Burns, branded.
Meredith Mathesius, The Leverage Group
Victoria Dixon Bishop, The TravelingBeautichick
​Deborah Pencarinha, Fish Window Cleaning
Amanda Bracken, Chateau Selah
Tina Wilson, Reclaimed Inspired Goods
Nicole Clements, Mary Martha
Chaiba Bloomer, CKB Business Consulting Inc.
Maria D True, LIVEWIRE 103.9
Jenny Kontos, Kontos Creative
---
Information Island
---
We Are Social Follow Us

KOSBE has established a Facebook support group for participants: WOW Women of Worth Tri-Cities Tennessee.