This Month
Woman-Owned Wednesday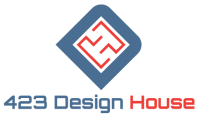 ​December 6, 2017 • 5:30 PM
Holston Business Development Center
2005 Venture Parkway
Kingsport, Tennessee 37660

This month hosted by:
Virginia Fagerland, Owner
423 Design Lab
We look forward to networking with you.
See our Calendar of Events for other events, training and activities you may be interested in, to help you grow your business.
---
WOW Spotlight
Each month WOW features an active and engaged member of our new community. Each member who is highlighted has demonstrated leadership in the group and has helped other members grow their business in a significant way. We hope you will connect with them, and even do business with them if you have a need. If not, please refer them to someone who does.
M Valentina Escobar Gonzalez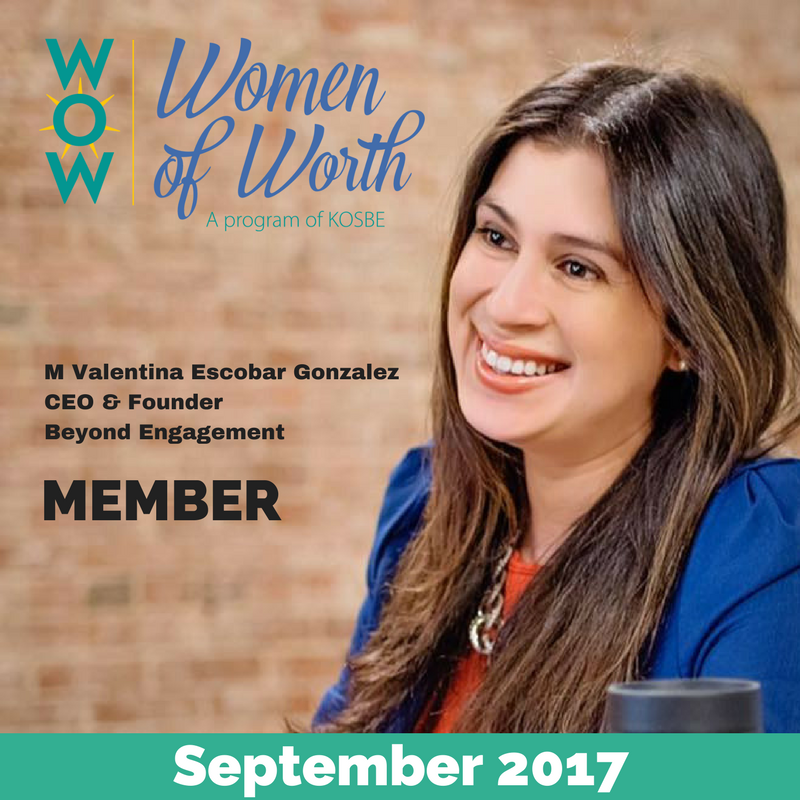 CEO & Founder
Beyond Engagement
Social Media Solutions
Valentina Escobar-Gonzalez, MBA, founded Beyond Engagement – Social Media Solutions in January 2012 – and hasn't slowed down since. She has a passion for assisting small businesses and non-profits grow their engagement levels with customers and target audiences online with social media marketing.
Specialties: Extensive expertise in social media — Facebook (Power Editor — Paid Granular Facebook Advertising), Twitter, Pinterest, Instagram, Google+, LinkedIn (experience executing LinkedIn Sponsored Ads), Blogging, YouTube, Tweetdeck, Hootsuite, & much more.
Valentina is also a Board Member of Second Harvest Food Bank of Northeast Tennessee.
Target Customers: Small businesses, solopreneurs, non-profits, large corporations.
"I want to meet other passionate women."
---
Woman-Owned Business Registry
Here is our list, with links to the websites, of female-owned businesses, you can support in the Tri-Cities area. If you are a woman business owner who owns a store, restaurant, bakery, health center, yoga studio, magazine, marketing company, photography studio, e-commerce web site, consultancy, accounting business, construction-related company, or any other small enterprise, join our network by completing our WOW Membership Profile and get your woman-owned business listed here.
Angela Baker, VIP SEEN Tri-Cities Magazine
​Kaye Ball, Brushstrokes N' More
Brenda Barnicki, Bellafina Chocolates
Barbara Diers, The Art of Fine Sewing
Chelsie Gregory, Rae Design
Norma Henderson, Avocado Tree
Deanna L. Irick, Pure Romance
​BJ Jolley, BJ Jolley Fitness
Mary Quinn, Arbonne
Laura Showers, SippaSanity Tea & Events
Lucinda Treadway, Lucinda Anna Fitness
Diane Vogt, Storybrook Farm B & B and Events
SandraWillis, Reveal the Real You
Anna M. Davis, Phantom Entertainment
Mironda J. White, M.J White & Associates
Trida LaHair, Chef's Pizzeria
Angie Hyche, Shipshape Solutions
Keta Hawley, Turquoise Boutique
Meredith Sieber, The Southern Jewel
Pam Corrigan, GAAM Wealth Advisors, Inc.
​Wanda Hall, Primary Residential Mortgage, Inc.
Ren Allen, Faces by Ren
​Mary Grace Wooten, Simple Elegance Tennessee
Connie Grandelli
Pamela Salley, Kitchen Tune-Up
Margaret Hunnicut, Eat Smart Meal Prep
Amy Ketron, Chocolate Elegance
Angela Vachon, Urban Synergy
Tara Austin Burns, branded.
Meredith Mathesius, The Leverage Group
Victoria Dixon Bishop, The TravelingBeautichick
​Deborah Pencarinha, Fish Window Cleaning
Amanda Bracken, Chateau Selah
Tina Wilson, Reclaimed Inspired Goods
Nicole Clements, Mary Martha
Chaiba Bloomer, CKB Business Consulting Inc.
Maria D True, LIVEWIRE 103.9
Jenny Kontos, Kontos Creative
Alicia Tranum, Beyond Benefits
AnjieFisher Jakob, BluelevenPhotography
Cathy Teague, Rodan + Fields Skin Care
Daniela Wilson, Simplified Business Solutions
Ashley Davis, Vida Hot Yoga
Valentina Gonzalez, Beyond Engagement
Wendy Wolf, The Commemorative Art Company
Beth Barnette, Town Planner Calendar
Amy Edwards, Aspire Financial Services
Sheree Austin, Beef O' Brady's
Lindsi Highland, Lindsi Lashes
Virginia Fagerland, 423 Design House
---
In Case You Missed It
JANUARY 2017
FEBRUARY 2017
Case Study #2 "Branding a Bakery: A Logo Case Study" by Emily Potts
MARCH 2017
Case Study #3 "The Best Customers — How to build a valuable customer portfolio"
APRIL 2017
Case Study #4 "The eight essentials of innovation"
MAY 2017
JUNE 2017
JULY 2017
Case Study #7 "How to Become a Social Entrepreneur"
AUGUST 2017
Case Study #8 "Women Entrepreneurs: Passion, Purpose and Perseverance"
---
We Are Social Follow Us

KOSBE has established a Facebook support group for participants: WOW Women of Worth Tri-Cities Tennessee.