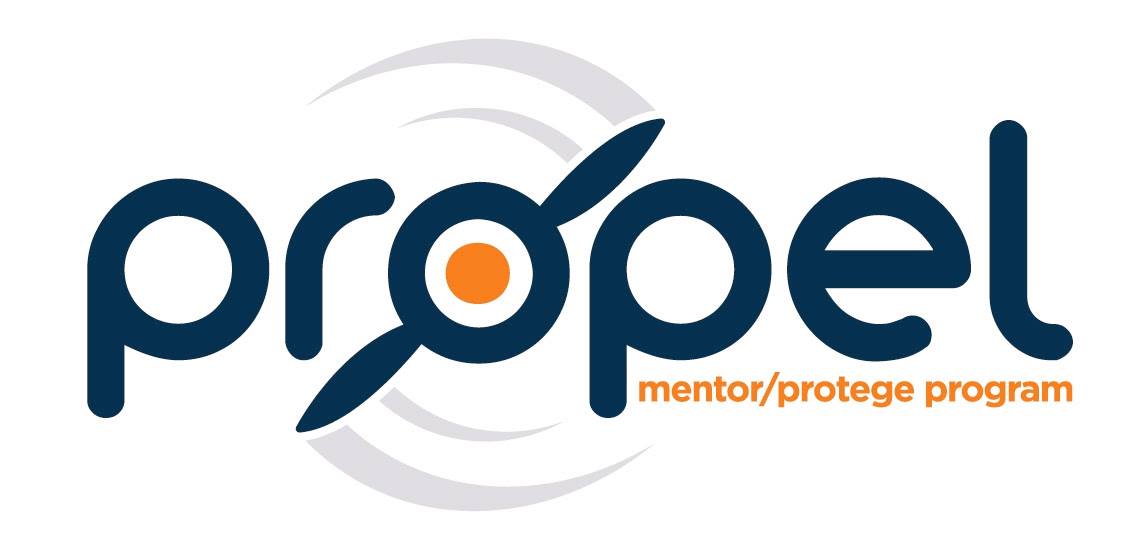 KOSBE Announces Propel Mentor/Protégé Pilot Program Class Members
July 12, 2018
Kingsport, Tennessee, July 10, 2018—The Kingsport Office of Small Business Development & Entrepreneurship (KOSBE) is pleased to announce the inaugural Propel Mentor/Protégé Program class members:
Angela Braan – Cassia's Salon & Spa (Kingsport, TN)
Anthony Pasquale and Jeremy Lizotte – Insight Polymers & Compounding (Kingsport, TN)
Robert Sheffey – Rowan Tree Care (Johnson City, TN)
Joyce Brown – Broad Street on State Retro Diner (Bristol, TN)
Cristin Yeary – Masters Touch Salon & Spa (Russellville, TN)
Jenna Tamayo – Appalachian Maid Services, LLC (Johnson City, TN)
Keddrain Bowen – Fanatics 101 (Johnson City, TN)
Twana Taylor – Taylor's Martial Arts Academy (Kingsport, TN)
Jessica Goodman – H2O Pruf, LLC (Morristown, TN)
The Propel program is a one-of-its-kind opportunity designed for woman-, veteran-, and minority-owned small businesses and disadvantaged businesses including rural, economic, or social disadvantage. The Propel program provides business owners with one-on-one assistance to help them grow their business, and teams them up with a mentor (an established community business leader) and exclusive mastermind group. Propel has a track record of success in Tennessee, starting with the Knoxville Chamber in 2008. Since then, the program has graduated 26 total Protégé graduates and has helped start new businesses and drawn an economic impact of over $60 million.
When asked why these particular businesses were selected, KOSBE Advisory Council Chairman Sam Booher said, "This group of business owners is diverse in many ways not limited to geography, type of business, stage of business life cycle, gender, race, age, experiences, skills, perspectives, ethnicity and economics. The advantages of diversity have far-ranging effects including increased creativity and innovation. I believe a mastermind full of diverse members will increase ideas, action and engagement; and help the individual companies grow and move forward. It will be interesting to see how they collaborate on solving problems for their companies."
A kick-off meeting and boot camp for class members will take place on Friday, July 20th, 2018, from 8am to 2pm ET, at the Kingsport Chamber. After the boot camp, participants will attend an exclusive Propel Mentor/Protégé mastermind group at least once a month. Occasionally, there will be a guest speaker presenting on the subject matter that is being covered, and simultaneous webcam conferencing with thePropel cohort in Knoxville. Participants will also be part of a private Facebook Group: Propel Protégés with over 100 members who are past and present protégés and mentors. Participants will also be assigned a mentor, from the KOSBE Advisory Council, and be required to meet with them once a month, at a time and place that is convenient for both.
The KOSBE Advisory Council consists of the following local business leaders:
Rob Batot, Owner at Sensational Seasonings
Chaiba Bloomer, Owner at CKB Global Business Consulting, Inc.​
Sam M. Booher, Associate Counsel at Eastman Credit Union
Chris Bowen, Owner & President of Cumberland Marketing
Lane Dukart, Global Product & Pricing Manager at Eastman
Pam Corrigan, Owner at GAAM Wealth Advisors
Keith Cunningham, Owner at The Bagel Exchange
John Demuth, Owner at Kingsport Imaging, Inc.
Adam Gray, General Manager at Workspace Interiors
Michael Holt, Partner at Kaplan CFO Solutions
Cassandra Honaker, Owner at Millennium Auto Collision Repairs, LLC
Greg Perdue, Vice President of Commercial Lending at First Tennessee Bank
Russ Rogers, Chief Operations Officer at Wheels Enterprises, Inc./Honda Kingsport
Donald Tatum, Food Service Associate at PepsiCo
The local pilot program is funded through a grant from the State of Tennessee's "LIFTTN" initiative in partnership with the Knoxville Chamber's Propel Mentor/Protégé Program. Doug Minter, Business Development Manager at the Knoxville Chamber of Commerce, is the driving force behind Propel. Minter said, "We believe that mentoring is the next 'Manhattan Project' for small business growth. Chambers have one thing that few organizations have—a ready pool of successful large companies primed to mentor emerging smaller businesses. This is the simple yet powerful philosophy around the Propel Mentor/Protégé program. I reached out to the Kingsport Chamber, because they have the dedicated staff, infrastructure and regional reach and reputation needed to be successful."
The Propel Mentor/Protégé Program curriculum will consist of: GrowthWheel Toolbox, which is sponsored and facilitated by Tennessee Small Business Development Center at East Tennessee State University. GrowthWheel founder and CEO David Madie said, "GrowthWheel helps entrepreneurs make the right decisions and take action. The toolbox is designed to take a business tabletop conversation beyond thinking and into making things happen, by keeping users focused, organized and on-track." Each company will get a complete kit and work on their own individual action plan and growth plan for their particular business. All participants will complete a GrowthWheel® 360° Screening about their business and a personality profile, to help match them with a mentor.
About KOSBE
KOSBE exists to help small business owners and entrepreneurs navigate the rough waters of small business ownership and management. KOSBE is a technical assistance provider offering assistance including but not limited to: forming a business, how to write business plans, business plan reviews, obtaining capital for start-up or expansion, pursuing government contracts, analyzing financial and management performance, proving business case, developing existing and new business, and planning for succession. The intent of KOSBE is to be the go-to organization in Kingsport for small business owners and entrepreneurs who want to start or grow their business, by creating and developing the right tools and resources and cultivating the right partnerships.
KOSBE is an affiliate office of the Tennessee Small Business Development Center at East Tennessee State University.
###