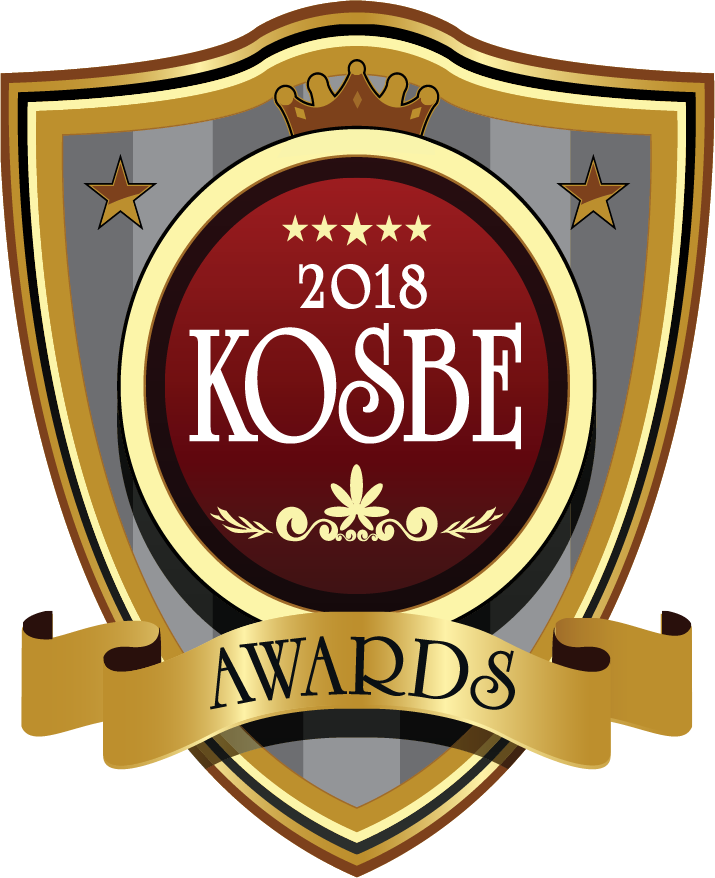 Finalists for the 24th Annual KOSBE Awards Are Announced
November 14, 2018
KINGSPORT, Tenn., Nov. 14, 2018 –The Kingsport Office of Small Business Development & Entrepreneurship (KOSBE) is pleased to announce 21 finalists for the 24th Annual KOSBE Awards. Winners will be declared at a special recognition event on Thursday, December 13th, from 6 to 8 PM, at The Meadowview Marriott in Kingsport, Tennessee.
The 2018 KOSBE Awards Finalists, in no particular order, are:
Stanley Steemer – Carpet Cleaning Company (Scott McKelvy)
PD's Records – Movie & Music Store (Paul Davis)
High Voltage Kingsport – Event Venue (Anne & Tyler Greenfield and Julie & Joe Gunn)
Zion Stone – Stone Manufacturer / Contractor (Junior Carr / Jurnee Carr)
The A.M. – Kingsport's Breakfast Delivery (Zachary Thomas — Starnes)
Zion Marine, Inc. – Commercial Diving & Marine Construction (Lori Templeton)
Martin Dentistry – Dental Practice (Dr. Kevin Martin)
Master Tool & Die, Inc. – Machine Shop (Adam Newsome)
Grant Tire & Auto — Automotive Repair Shop (Steve Grant)
Ripper Arts Studio – Custom Handcrafted Art Studio (Michael Ripper)
Santa Fe Mexican Grill – Mexican Restaurant (Teo Barrios)
Tri-Cities Orthodontic Specialists – Orthodontist (Dr. Leighton Wood)
Center Street Grill & Smokehouse – Restaurant (Jeff McArdle)
Christian Women Business Builders – Small Business Coach (Cassie Kitzmiller)
Just Dandy Boutique – Women's Clothing Store (Courtney Goad & Tandy Lawson)
Moon Tuxedo Sales & Rental – Tuxedo Shop (Joni Haynes)
Taylor's Martial Arts Academy – Martial Arts School (Twana Taylor)
golf Amplified – Indoor Golf Course (Chris Woods)
Anytime Fitness – Health Club (Alice Alexander)
Haynie's Lawn & Landscaping, LLC – Landscape Company (Joshua Haynie)
Douthat Insurance – Insurance Agency (Margaret & David Douthat)
The 2018 KOSBE IMPACT Award Nominees Are:
Greg Perdue (First Tennessee Bank)
Ernie Rumsby (Tri-Cities Military Affairs Council)
Sheila Ferguson (Hair Benders Salon, LLC)
Daniel Jackson (Century21 Legacy)
Jeff Barger (Barger Group)
Mike Vicars (Professional Welding Company, Inc)
Tabitha Ebbert (Alzheimer's Association)
Judges for this year's competition are Mr. Ernie Rumsby, President of Tri-Cities Military Affairs Council; Mrs. Angela Baker, Founder and President of VIPSEEN, Inc.; Mr. Mike Holt, Partner of Kaplan CFO Solutions; Mrs. Cassandra Honaker, Owner of Millennium Auto Collision Repairs; and Mr. Keith Cunningham, Owner of The Bagel Exchange.
Tickets to the recognition celebration event are $85 per person and may be purchased online at www.kosbeawards.org, in person at the Kingsport Chamber, or by calling (423) 392.8811. Early ticket purchases are encouraged, as seating is limited. All ticket sales are final and non-refundable. The public is invited to attend.
A reception will be held prior to the award ceremony starting at 6:00 PM, with live entertainment provided by Mr. Issac Vicars (Jazz / Country style finger acoustic).
Current sponsors include Phil's Dream Pit, Cumberland Marketing, Millennium Auto Collision Repairs, Eastman Credit Union, Eastman, Prendergast Construction Company, First Tennessee Bank, Knoxville TVA Employees Credit Union, Pathway Lending, NETWORKS — Sullivan Partnership, Triten Insurance, Tri-Cities Military Affairs Council, AdviCoach, East Tennessee Eye Care, Hillhouse Graphic Design, Fanatics 101, Honda Kingsport, The Bagel Exchange, Powell Valley National Bank, Food City, Fish Window Cleaning, Sun Trust Bank, Bridge Pointe Real Estate and The Reeves Eye Institute.
Media Sponsors include VIPSEEN, Inc, Times-News, The Business Journal, WJHL, and Holston Valley Broadcasting.
Event Partners are MeadowView Marriott Conference Resort & Convention Center, and Lake Pointe Advertising.
About KOSBE Awards:
Inaugurated in 1994, the Annual KOSBE Awards is the longest running and most recognized small business-focused awards program in the Tri-Cities area. To learn more, please visit www.kosbeawards.org.
About KOSBE:
The mission of KOSBE is to be the go-to organization in the Tri-Cities and surrounding areas for small business owners and entrepreneurs who want to start or grow their business, by acquiring or creating and developing the right tools and resources and cultivating the right partnerships.
To learn more, please call Aditi Bhave at 423-392-8811, or visit www.kosbe.org.