KOSBE Welcomes New Hire Katie Prendergast
August 13, 2015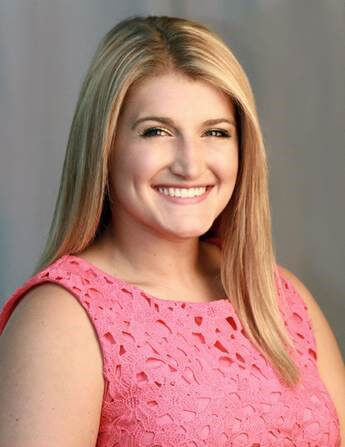 The Kingsport Office of Small Business Development & Entrepreneurship (KOSBE) announced today that Katie Prendergast has joined the Kingsport Chamber to provide assistance and support in all aspects of marketing and administrative activities related to KOSBE and the Tennessee Small Business Development Center ETSU Kingsport Affiliate Office. Katie Prendergast comes with previous event management experience and a family business background. She most recently completed an internship with Kingsport Fun Fest, and her parents have run a full-service remodeling construction company, Prendergast Construction, for over 30 years in the Tri-Cities' area of East Tennessee.
Katie joins KOSBE as Administrative and Marketing Coordinator, and she will serve as the first point of contact for partners, vendors, clients and the public. Regarding her new duties, Katie comments "I am excited to see where this next chapter takes me, and beyond happy to be staying with the Chamber."
Aundrea Y. Wilcox, KOSBE Executive Director, said "Katie's outstanding verbal skills, ability to handle multiple tasks, and knack for emerging technology and video has already made her a key addition to the Chamber. I am thrilled to have her working with me on my team at KOSBE. We have an aggressive strategic plan for the next three years, and I am confident that she is the right one to help us attain our program objectives."
The Tennessee Small Business Development Centers Network, hosted byMiddle Tennessee State Universityin Murfreesboro, TN, is an accredited member of theNational Association of Small Business Development Centersand funded in part through a cooperative agreement with theU.S. Small Business Administration, participating universities and community colleges, and regional support partners. All SBA programs are extended to the public on a nondiscriminatory basis. All opinions, conclusions, or recommendations expressed are those of the author(s) and do not necessarily reflect the views of the SBA and other program sponsors. All information is deemed reliable, but not guaranteed. All information, events, and/or prices are subject to change or withdrawal. The Tennessee Small Business Development Centers Network shall not be held responsible for any typographical errors, misinformation, or misprints. Please confirm the information with the listing party.

Reasonable accommodations for persons with disabilities will be made if requested at least two weeks in advance. Contact Katie Prendergast at 400 Clinchfield Street, Suite 100, Kingsport, TN 37660 or at 423-392-8811.
- See more at: http://www.kosbe.org/kosbe-announces-new-hire-katie-prendergast.html#sthash.L9QoC3RK.dpuf
Archive
2020
2019
2018
2017
2016
2015
2014
2013
2012
2011