Winners Announced in KOSBE Small Business Contest
December 09, 2016
$1,000 prize and myriad bonuses awarded to local companies throughout Tri-Cities for small business success and impact.
KINGSPORT, Tenn. – Aundrea Wilcox, Executive Director of KOSBE, today announced 13 recipients of the 2016 KOSBE Awards, the longest running and most recognized small business-focused awards program in the Tri-Cities area. The KOSBE Awards was inaugurated in 1994.
Keynote speaker, Monica McCoy of Monica Motivates and The Coca-Cola Company said, "It is critical for small business owners to understand their brand and the key value their brand brings to the table in a partnership. What they do not want to do is misalign their brand in a partnership. Whether they are a sole proprietor looking to bring someone into the business, or they are outsourcing work, or partnering with other brands, it's important to know their own attributes, values, purpose, strengths and passions better than anyone."
Aundrea Wilcox, KOSBE Executive Director, said this year's event was a like no other. "In addition to handing out 13 awards, it was a privilege for KOSBE to provide a platform for giving wings—or wheels in this case—to a deserving youth. Past KOSBE Award Winner and Sponsor Millennium Auto Collision Repairs gave away a car, and Hayworth Tire & Auto Services provided the new set of tires. These small business owners are an example, and showed us all that the night was not about what we get. It's about what we give. This year several local businesses donated bonuses to enhance this year's contest."
Darrell Dinsmore, Vice President of Technology, Eastman Credit Union, and incoming KOSBE Chairperson said: "We are so inspired by this year's winners. Nothing is bigger than small business. The majority of job opportunities come from small business employers like these."
Awardees
Edwards Ragan and Associates, Business Excellence Under 10 Employees
The First Lady Day Spa, Business Excellence 10+ Employees
The Loafer, New Business
Hibbert-Davis Urban/River Brews, Multiple Store
Donny Reeves Eye Institute, Veteran-Owned
Bellafina Chocolates, Small Manufacturing
Storybrook Farm B & B and Events, Woman-Owned
Are You Puzzled, Innovation
The Bagel Exchange, Gazelle
Begley Fitness/CrossFit Manic, Young Entrepreneur
Fanatics 101, Philanthropic
Anissa Kittrell, IMPACT
Sandra Brown, Visit Kingsport Spirit of Hospitality
Awardees were determined via a competitive process including a judge panel.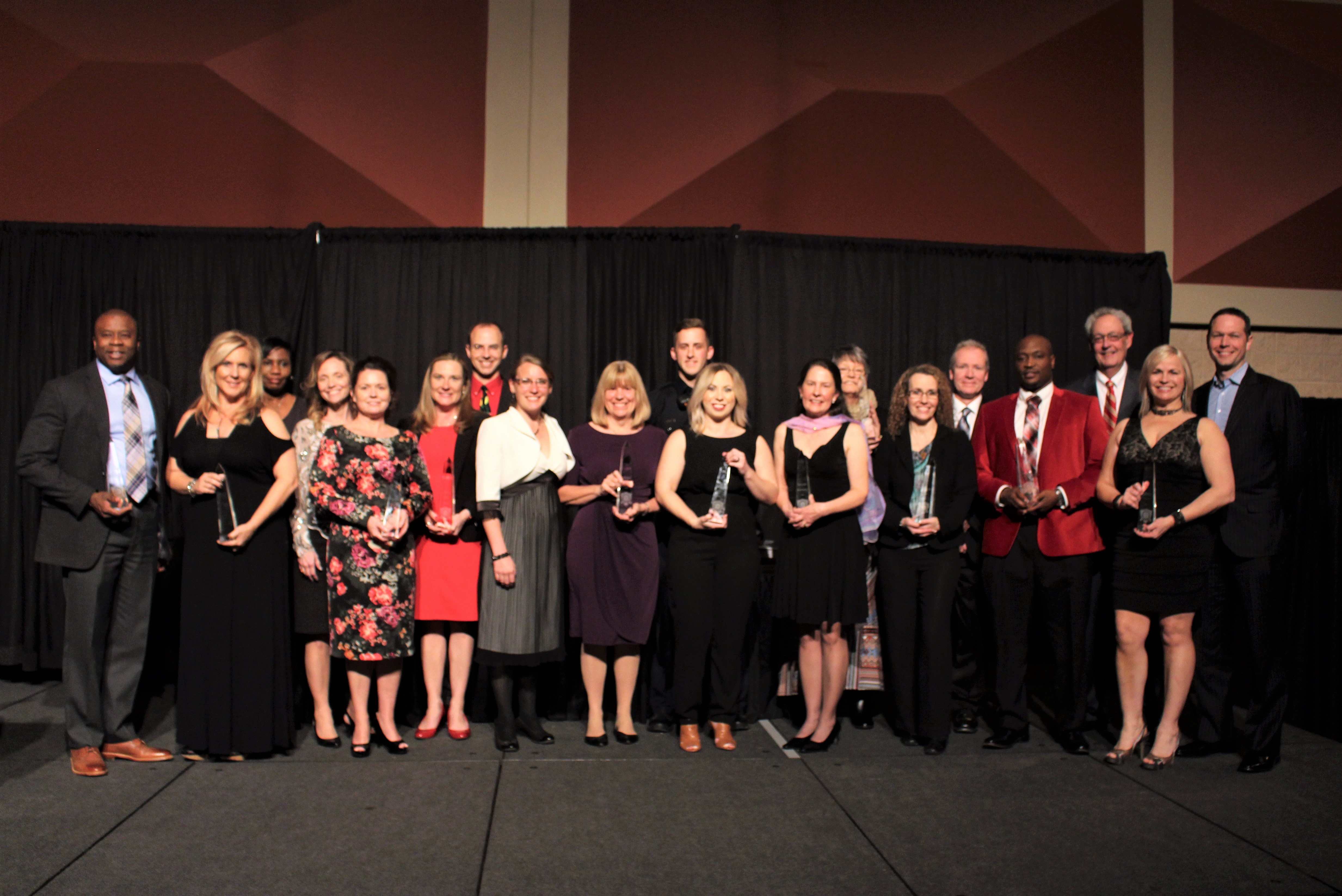 Photo Caption (Left to Right)
• Donny Reeves
• Luci Tate
• Annisa Kittrell
• Julia Johnson
• Jenny Vicars
• Amy Jackson
• Jay Jackson
• Brittany Jorgenson
• Diane Vogt
• Marshall Begley
• Sarah Begley
• Brenda Barnicki
• Sandra Brown
• Michelle Cunningham
• Keith Cunningham
• Keddrain Bown
• Dan Ragan
• Angela Vachon
• John Vachon
About KOSBE
The mission of KOSBE is to be the go-to organization in the Tri-Cities and surrounding areas for small business owners and entrepreneurs who want to start or grow their business, by acquiring or creating and developing the right tools and resources (i.e., KOSBE.org, Mobile App KOSBE 2.0®, SBDCNet®, GrowthWheel®, ProfitCents®, ReferenceUSA®)and cultivating the right partnerships (i.e., Tennessee Small Business Development Centers, Kingsport Office of Foreign Investment & Trade (KOFIT), AccelNow Northeast Tennessee Accelerator).