KOSBE Reveals 31 Contenders for 2016 KOSBE Awards
November 10, 2016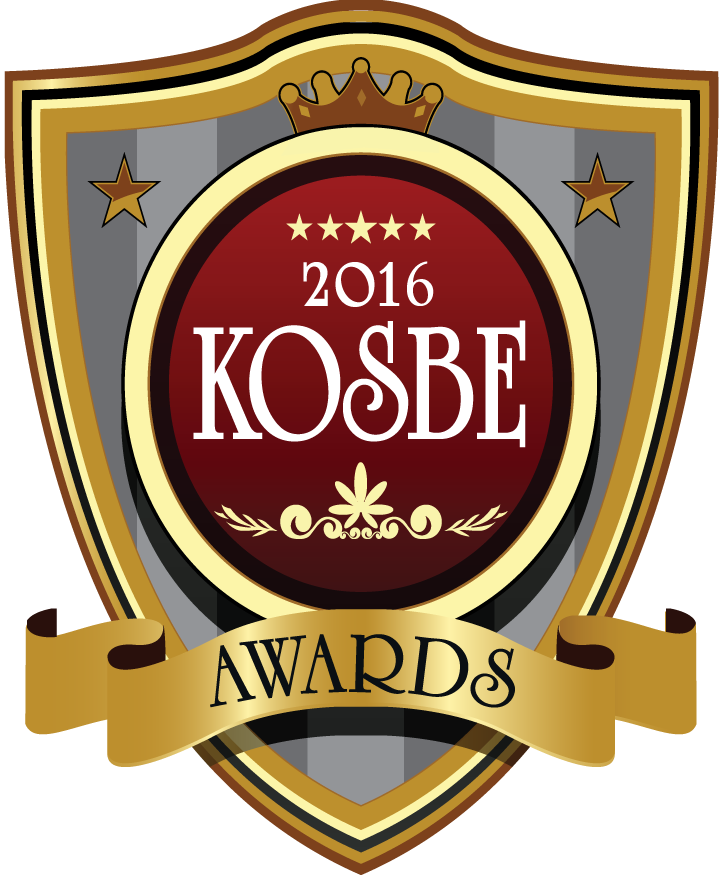 TheKingsport Office of Small Business Development & Entrepreneurship (KOSBE) is pleased to announce 31 contenders for the 22nd Annual KOSBE Awards. At a special recognition event on Thursday, December 8th, from 6 to 9 PM, at The Meadowview Marriott in Kingsport, Tennessee, the winners will be declared for 13 awards.
"The comparison between this year's contenders was definitely not apples to apples," says this year's awards chair, Darrell Dinsmore, Vice President of Information Technology at Eastman Credit Union. "It took the judges longer to deliberate than it ever has, because the competition was between an emerging business and a mature company in a number of categories. In these cases, the judges had to assess potential versus performance, which is hard, but not impossible. Having a diverse panel of judges—balanced in terms of expertise and representation from business was crucial."
"This year, the Innovation Award will be named after Nancy J. Hart, who was the first recipientof this award in 2010. The award was created expressly for Nancy's alternative to the hospital gown called Patient Scrubs®," said KOSBE Executive Director, Aundrea Wilcox. "Unfortunately, Nancy passed away from cancer earlier this year. To honor her memory forever, we are retitling the award The Nancy J. Hart Innovation Award. What a special moment, what a special night."
The 2016 KOSBE Awards Contenders:
7 of Us Building and Remodeling – Remodeling and Construction (Paul Vowell)
Are You Puzzled – Autism Awareness and Assistance for Educators (Ashlyn Jackson)
Art of Fine Sewing – Dressmaking and Alterations (Barbara Diers)
Aspire Financial Services – Financial Planning (Amy Edwards)
Bagel Exchange – Bagel Shop/Deli (Keith Cunningham)
Begley Fitness, LLC/ DBA CrossFit Manic – CrossFit Gym (Marshall & Sarah Begley)
Bellafina Chocolates, LLC – Gourmet Chocolate Company (Brenda Barnicki)
Cassia's — Beauty Salon (Cassia Brann)
Chocolate Elegance – Handmade Chocolate Confections and Gifts (B. Fred Ketron)
Cruise Planners – Travel Agency (Kathy Kennedy)
Edwards Ragan & Associates, LLC — HR Consulting (Dan Ragan)
F & L Limo and Livery – Special Services Transportation (Sherri Monroe)
Fanatics 101 – Licensed Sports Apparel (Keddrain Bowen)
First Lady Day Spa — Day Spa (Julia Johnson & Jenny Vicars)
Fish Window Cleaning – Window Cleaning (Debbie Pencarinha)
Hibbert Davis Urban Brews — Coffee (John & Angela Vachon)
JJ&O Technologies/ College Gameday Helmets – IP Licensing, Marketing (Steve and Julia Johnson)
Junkyard Revival Resource Group – Land Management (Patricia T. Lefler)
Kontos Creative – Graphic Design Services (Jenny Kontos)
Loafer – Arts and Entertainment Magazine (Luci Tate)
Maven Roth Group, LLC – Marketing (Kimberly Kilian)
MedFit Center – Medical Wellness (Stan Johnson)
Pal's Business Excellence Institute – Management Consulting and Training (David McClaskey)
Rae Design — B2B Design Agency (Chelsie Rae Gregory)
Reeves Eye Institute, PLLC/Reeves Eye Surgery Center, LLC – Medical (Donny L. Reeves, MD)
Shipshape Solutions – Professional Organizing (Angie Hyche)
SippaSanity – Tea & Events, Retail/Catering (Laura Showers)
Storybrook Farm B & B and Events – Bed & Breakfast and Event Venue (Diane Vogt, Brittany Jorgenson & John Vogt)
SugarMama's — Beauty Bar (Terry Kazmier)
Unbound Digital, LLC – IT Services, Networking (Jason Miller)
Video Guy – Video Marketing/LIVE Streaming (Tim Flannagan)
This year, category winners have a chance to be selected to receive winner bonuses including but not limited to: $1,000 cash, a professionally directed and produced video, new logo design or makeover, social media assistance, mobile app development, and free co-working space.
In addition to naming customary business winners, KOSBE will also recognize two individuals with the small business Impact Award, and the Visit Kingsport Spirit of Hospitality Award. The Visit Kingsport Spirit of Hospitality Award is a new category addition, for an outstanding employee in the hospitality industry who has made an impact on the small business scene through referrals and support.
Monica McCoy, Founder of MonicaMotivates and Acting Global Director of Strategy and Innovation at The Coca-Cola Company, will speak on "Cultivating Winning Partnerships."
Entertainment will be provided by Samantha Gray Rhythm & Blues.
Tickets to the celebration event are $75 per person and must be purchased online, http://bit.ly/KOSBEAwards in advance or in person at the Kingsport Chamber of Commerce, or by calling (423) 392.8811. This event has been sold out for the past six consecutive years. Seating is limited and early ticket purchases are highly recommended. All ticket sales are final and non-refundable. The public is invited to attend.
Sponsors include: AccelNow, Barberitos of Kingsport, Boehm Landscape, Inc., Cumberland Marketing, Eastman Credit Union, F&L Limo & Livery, Phil's Dream Pit, ChamberZone, Eastman Chemical Company, Food City, Hair Bender's Salon, Millennium Auto Collision Repairs, NETWORKS – Sullivan Partnership, Pathway Lending, The Business Journal, Triten Insurance, VIP Seen Tri-Cities Magazine, Elite Manufacturing and Professional Services, Hillhouse Graphic Design, Prendergast Construction Company, SunTrust Bank, Times-News, and TC-MAC.

About KOSBE Awards
Inaugurated in 1994, the Annual KOSBE Awards is the longest running and most recognized small business-focused awards program in the Tri-Cities area. To learn more, please visit www.kosbeawards.org.
About KOSBE
The mission of KOSBE is to be the go-to organization in the Tri-Cities and surrounding areas for small business owners and entrepreneurs who want to start or grow their business, by acquiring or creating and developing the right tools and resources (i.e., KOSBE.org, Mobile App KOSBE 2.0®, SBDCNet®, GrowthWheel®, ProfitCents®, ReferenceUSA®) and cultivating the right partnerships (i.e., Tennessee Small Business Development Centers, Kingsport Office of Foreign Investment & Trade (KOFIT), AccelNow Northeast Tennessee Accelerator).
To learn more, please call Katie Prendergast at 423-392-8811, or visit www.kosbe.org.