KOSBE Now Accepting Small Business Entries for 2015
September 23, 2015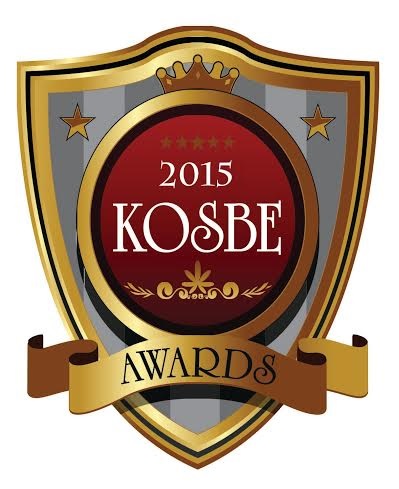 KINGSPORT, Tenn., Sept. 22, 2015 — The Kingsport Office of Small Business Development & Entrepreneurship (KOSBE) today invites small businesses to submit entries in the 2015 Annual KOSBE Awards. The regional competition is open to clients, Chamber Members, as well as non-members alike. Any legally established for-profit small business, with fewer than 150 employees and annual sales not to exceed $10 million dollars is eligible (some exceptions apply), including businesses located in Sullivan, Grainger, Hamblen, Hancock, Hawkins or Washington County. Home-based, online and agriculture businesses are also welcome. The deadline for entries is 11:59:59 EST on October 5, 2015. The application, official rules and sponsorship information can be found on the KOSBE web site at www.kosbeawards.org.
The competition is divided into 11 eligible divisions, including:
Business Excellence -10 (under 10 employees)
Business Excellence 10+ (10 or more employees)Cut
New Business (in business for not more than 36 months)
Young Entrepreneur (owner is under 40 years of age)
Small Manufacturer/Fabricator (must make or assemble a product)
Woman-Owned Business (must be at least 51% woman-owned)
Veteran-Owned Business (must be at least 51% veteran-owned)
Multiple Store/Franchise (locally owned and operated multiple store/franchise)
Gazelle Business (high growth company that has increased revenues by at least 20% annually, for at least 4 years or more)
SB IMPACT (must be a small business/advocate/individual nominated by a past winner or a business entering the contest in one of the preceding categories)
CVB IMPACT (must be a hospitality industry employee nominated by a supervisor, manager or small business receiving tourism-related benefit in Kingsport)
Key changes for the 2015 KOSBE Awards include:
New Venue: Meadowview Marriott Convention Center; to accommodate year over year event growth
New Category: CVB Impact (specifically for the Hospitality industry) sponsored by the Kingsport Convention & Visitors Bureau
Separate applications for IMPACT awards (application fee includes one ticket for nominee)
Introduction of social media hash tag: #KosbeAwards15
New event URL: www.kosbeawards.org
10-minute online/offline application form
Expanded New Business Category: new businesses in business less than 12 months may apply
Post-interview feedback to be provided to all small business applicants to help them improve and focus growth
Entertainment: Bluesman & The Blues Essentials
At a special recognition event on Thursday, December 10th, from 6 to 9 PM, at Meadowview Marriott Convention Center in Kingsport, Tennessee, winners will be revealed. Prior to the awards ceremony, Jessica Larkin, News Anchor at ABC 19 / WKPT-TV, will conduct a live interview with entrepreneurial guest speaker, Steve Johnson, owner of Johnson Commercial Development. Johnson also played NFL football for the Dallas Cowboys and New England Patriots.
Selections will be made by an expert panel of judges based on an in-person interview and how well the entries meet the judging criteria: customer relationship strategy, story of success overcoming adversity, community involvement, financial strength, best practices, marketing creativity and presented strategies for growth.
Tickets are $75 per person and must be purchased in advance online, in person at the Kingsport Chamber of Commerce, or by calling (423) 392.8811. This event has been sold out for the past four consecutive years. Seating is limited and early ticket purchases are recommended. All ticket sales are final and non-refundable. The public is invited to attend. Tickets go on sale starting October 15th.
Sponsors include: Centurylink, Cumberland Marketing, Dykes Trucking, F & L Limo & Livery, Phil's Dream Pit, ChamberZone, VIPSEEN, East Tennessee Eye Care, Elite Manufacturing and Professional Services, Eastman Chemical Company, Food City, Hair Benders Salon, Hunter Smith & Davis Attorneys at Law, Eastman Credit Union, NETWORKS, Tri-Cities Military Affairs Council, AccelNOW, Pathway Lending, Mickey Baker Photography, Kingsport Times News, Times Digital Group, Triten Insurance, The Business Journal, Thompson Metal Services, VIP Seen Magazine, Wilson Worley Moore Gamble & Stout PC, Holston Valley Broadcasting Group, AdviCoach, Fish Window Cleaning, SunTrust Bank, Hillhouse Graphic Design, Camellia Digital, Prendergast Construction, and The Angel Roundtable.
Event Partners include: Action Rentals and Sales, Express Signs, Flowers by CopperCreek, Holston Distributing Company, Lake Pointe Advertising & Awards, Pristine Springs, and Meadowview Marriott.